Discovering the Soul of South Korea: Your Ultimate Travel Guide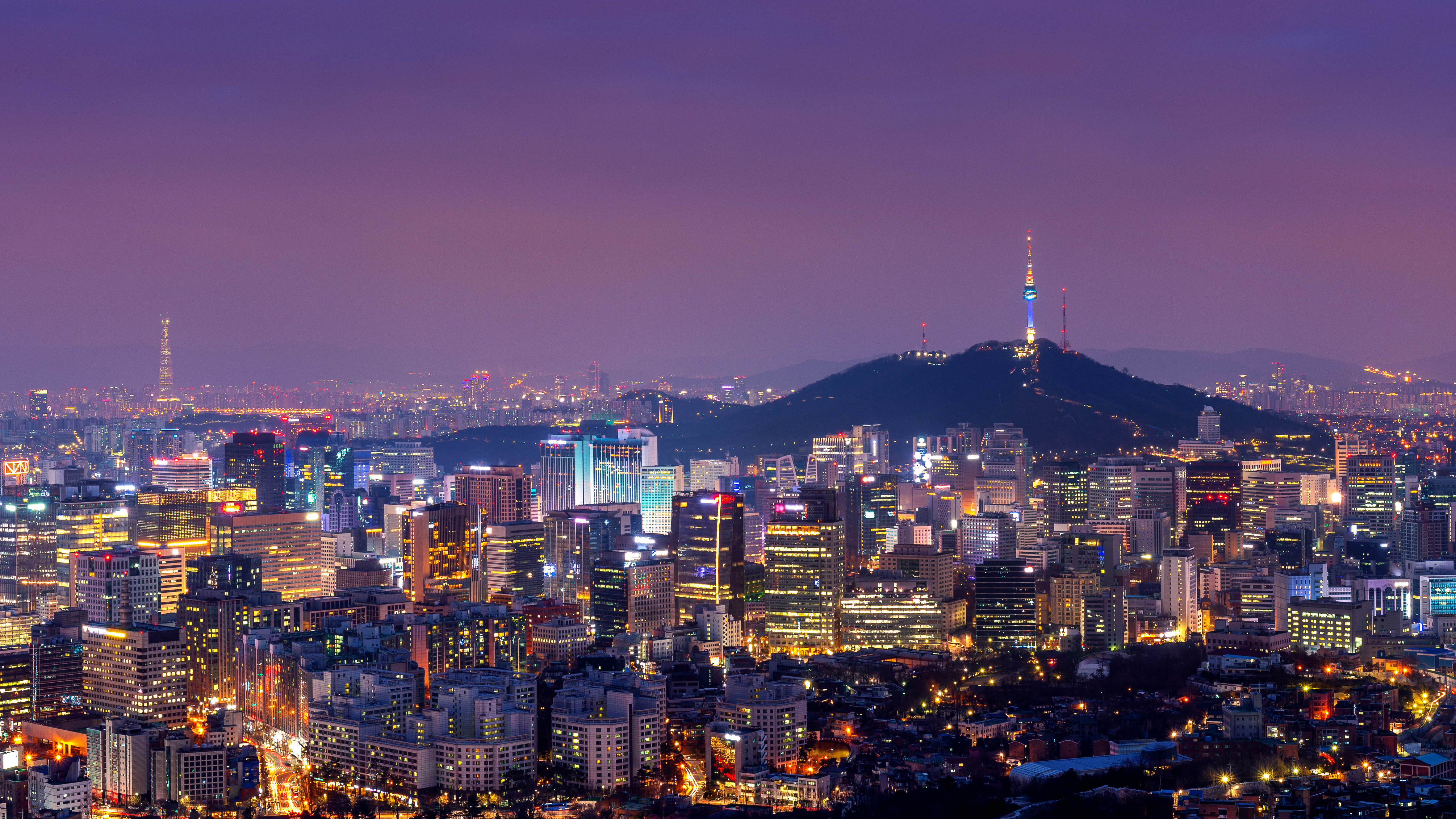 In the dynamic streets of Seoul or amidst serene mountain temples, Korea entices visitors with a blend of the contemporary and the ancient. Eager to discover vibrant cities, heritage sites, or scenic beauty? Korea has it all. This blog guides travelers in curating a captivating Korean escapade, diving into travel tips, culinary delights, shopping hubs, and beyond. Let's initiate your Korean journey with planning and insights.
What to Prepare Before Coming to Korea
Korean Visa Requirements
Before setting foot on Korean soil, it's imperative to ensure that your travel documents are in order.
Visa requirements vary for Western countries, often allowing visa-free stays up to 90 days, but check current guidelines for your country. For longer stays, visa applications have specific requirements based on your purpose.
How to apply for a visa?:
To apply for a visa, go to your nearest Korean Embassy or Consulate. Bring essential documents like your valid passport, completed application form, passport-sized photo, and possibly more, depending on your visa type.
Korea Tourism: Planning Your Itinerary
A well-planned itinerary is key to a successful Korean adventure. Explore Seoul, Busan, and Jeju Island for a blend of tradition and modernity.
Cities to Visit in Korea
Seoul
Seoul, South Korea's heart and soul, offers a vibrant mix of modern and historic. It blends skyscrapers, high-tech subways, and pop culture with Buddhist temples, palaces, and bustling markets.
Gyeongbokgung Palace

Gyeongbokgung Palace showcases Korea's rich history and architecture. Explore its intricate halls and witness the colorful changing of the guard ceremony, a glimpse into the Joseon dynasty era.
Bukchon Hanok Village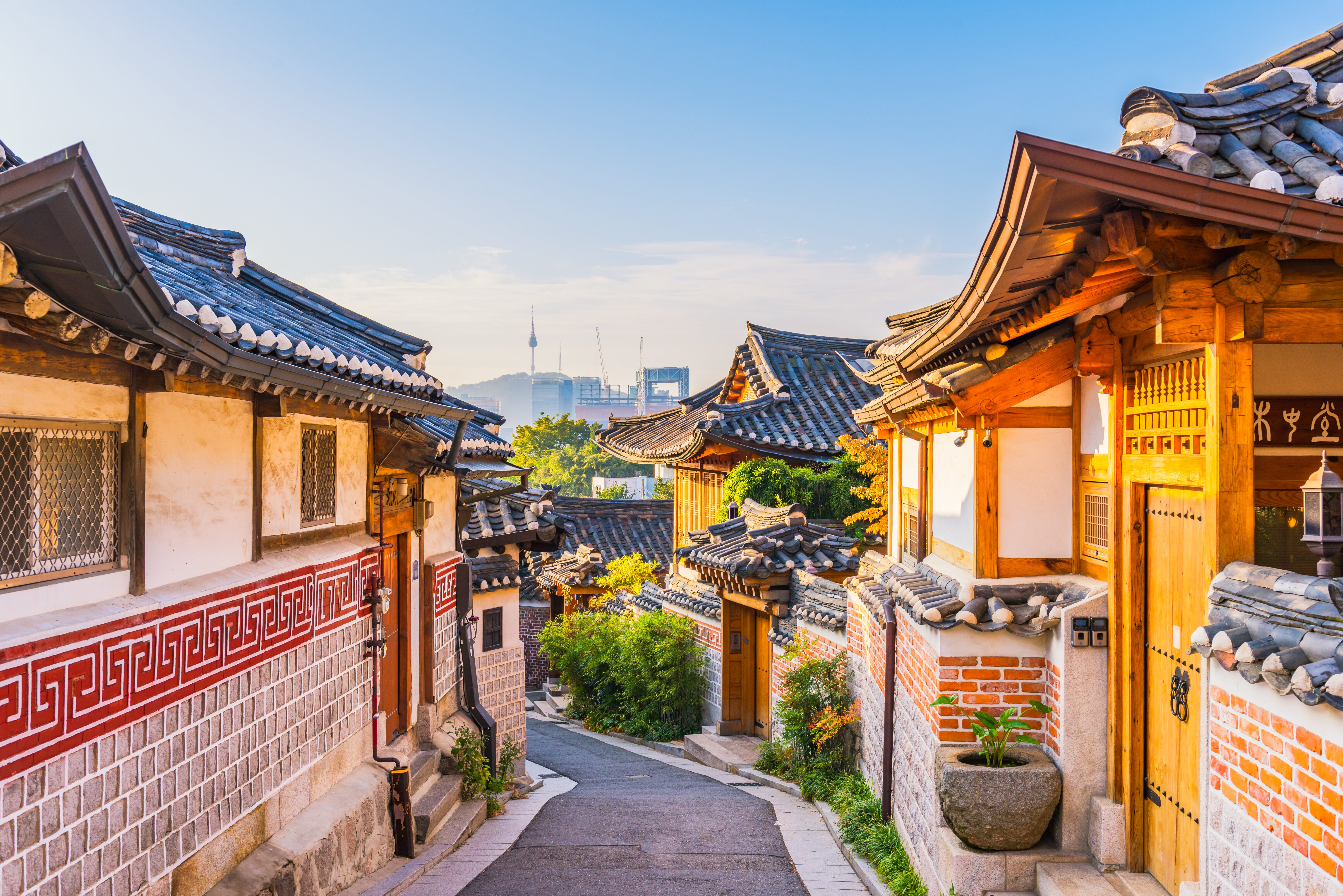 Nearby is Bukchon Hanok Village, a preserved glimpse into traditional Korea. Wander through narrow alleys lined with hanok houses, many of which serve as cultural centers, guesthouses, and tea houses. Try on a Hanbok, a traditional Korean dress available for rent in the area, to fully immerse yourself in Korean culture.
Namsan Tower

For modern Seoul, visit N Seoul Tower, an observation tower overlooking the city. Enjoy daytime city views and romantic night lights. Photographers can capture panoramic cityscapes. Don't forget to add a love padlock to symbolize your visit, joining many others in this gesture of love and unity.
Insadong and Myeongdong
Insadong and Myeongdong are shopping and food hotspots. Insadong has traditional crafts and artworks, while Myeongdong is a hub for cosmetics, fashion, and K-pop culture. Enjoy street food like spicy rice cakes and skewers, or dine in restaurants for Korean BBQ and traditional dishes as you explore these vibrant districts.
Han River

Lastly, discover tranquility by the Hangang River in the heart of the city. Enjoy leisurely bike rides or scenic walks on well-kept paths. The river parks have picnic spots, performance stages, and water sports. Try a Hangang River ferry cruise for a unique city skyline view from the water.
Busan
In the vibrant coastal city of Busan, South Korea's second-largest city, you will find yourself surrounded by picturesque mountains, stunning beaches, and age-old temples, a combination that offers both tranquil scenery and bustling city life. It is a place where serenity meets vibrancy, making it an unmissable destination on your Korean adventure.
Haeundae Beach

Begin at Haeundae Beach, renowned for its golden sands and lively atmosphere. Enjoy sunbathing and sea breezes, dine at beachfront restaurants, and experience the vibrant evening ambiance with beach bars and music. Catch the unforgettable sunrise for a lasting memory.
Gamcheon Culture Village

Next, explore Busan's artistic hub at Gamcheon Culture Village. Walk through colorful alleys adorned with murals and art installations by local and international artists. This former slum is now a living art gallery with photo-worthy spots and charming cafes to immerse yourself in the artistic ambiance.
Jagalchi Fish Market
A visit to Busan isn't complete without Jagalchi Fish Market, Korea's largest seafood market. Explore rows of seafood vendors, witness locals bargaining, and savor freshly prepared seafood dishes tailored to your preferences for a seafood lover's delight.
Busan Tower
Lastly, head up Busan Tower in Yongdusan Park for a 120-meter-high panoramic view of the city. At night, the city lights up, creating a sparkling sea of lights amidst the urban landscape and green hills.
Jeju Island

Jeju Island, a volcanic paradise brimming with breathtaking landscapes and unique attractions, is South Korea's gem that promises enchanting experiences at every turn. The island, crafted meticulously by volcanic activities, opens up a world of stunning natural beauty that encompasses captivating waterfalls, pristine white-sand beaches, and the majestic presence of a dormant volcano.
Hallasan National Park
First on the list is Hallasan National Park, a UNESCO World Heritage site centered around Hallasan Mountain, South Korea's tallest peak. The park boasts diverse ecosystems, with hiking trails of varying difficulty leading through wildflower fields, dense forests, and volcanic craters, making it a paradise for nature enthusiasts and photographers. It's a testament to the island's vibrant ecology with a rich variety of flora and fauna.
Seongsan Ilchulbong
Experience a unique dawn at Seongsan Ilchulbong, known as Sunrise Peak, an iconic Jeju Island landmark formed by underwater volcanic eruptions. Hike early to witness a stunning sunrise painting the sky with shades of orange, pink, and purple—a trip highlight. The peak also provides captivating views of the surrounding landscapes from the crater's edge.
Manjanggul Cave
Explore Manjanggul Cave, one of the world's best lava tunnels, showcasing stunning formations like stalactites, stalagmites, and columns. This subterranean wonder, shaped by volcanic lava flows, reveals the island's volcanic history and offers a surreal experience with its cool temperatures and mesmerizing lava formations.
Jeju Folk Village
Visit Jeju Folk Village to step back in time and discover the island's preserved history and traditions. Explore traditional Korean houses, enjoy cultural performances, crafts, and folklore exhibits. This village provides insights into the daily lives of early Jeju residents, making it an educational experience for all ages.
Korea Tourism: Korean Cuisine
When you travel to Korea, it becomes immediately apparent that Korean cuisine is deeply woven into the fabric of the nation's vibrant culture. The gastronomic landscape here is rich with traditional dishes that boast distinctive flavors, hearty ingredients, and a visual presentation that is no less than an art form. Let's delve deep into the culinary delights that Korea has to offer, guiding you to the very best of Korean cuisine that you absolutely must experience.
Must-Try Dishes in Korea
Kimchi

Our culinary journey begins with Kimchi, a staple of Korean cuisine. This traditional side dish, made from fermented vegetables like cabbage and radishes, offers a spicy, tangy, and slightly sweet flavor. It's a refreshing accompaniment to Korean meals and is best experienced at traditional markets like Gwangjang Market in Seoul, where you can taste various types of freshly made Kimchi and learn about its cultural significance.
Bulgogi

Next is Bulgogi, which means 'fire meat.' It's sliced beef marinated in soy sauce, sugar, garlic, ginger, and pear juice, offering sweet and savory flavors. You can find excellent Bulgogi at renowned restaurants served with various side dishes for a complete dining experience.
Bibimbap

Bibimbap is a colorful Korean dish featuring warm rice, fresh and sautéed vegetables, a raw or fried egg, and gochujang. It's a harmonious, nutritious meal. For a unique regional twist, visit Jeonju, known for its Bibimbap, making it a must-visit for enthusiasts.
Unique Dining Experiences in Korea
Korean BBQ

Korean BBQ is an immersive dining experience. Meats like pork, beef, and chicken are grilled at your table with fresh vegetables, sauces, and side dishes, engaging all your senses. Magal BBQ is renowned for its high-quality meats and authentic Korean BBQ.
Traditional Korean Hanjeongsik
For a royal culinary experience, indulge in a traditional Korean Hanjeongsik, a full-course meal that originated from the royal courts of Korea. The meal is an elaborate spread of a variety of dishes including soups, grilled meats, steamed vegetables, and more, each meticulously prepared and presented.
Street Food Tours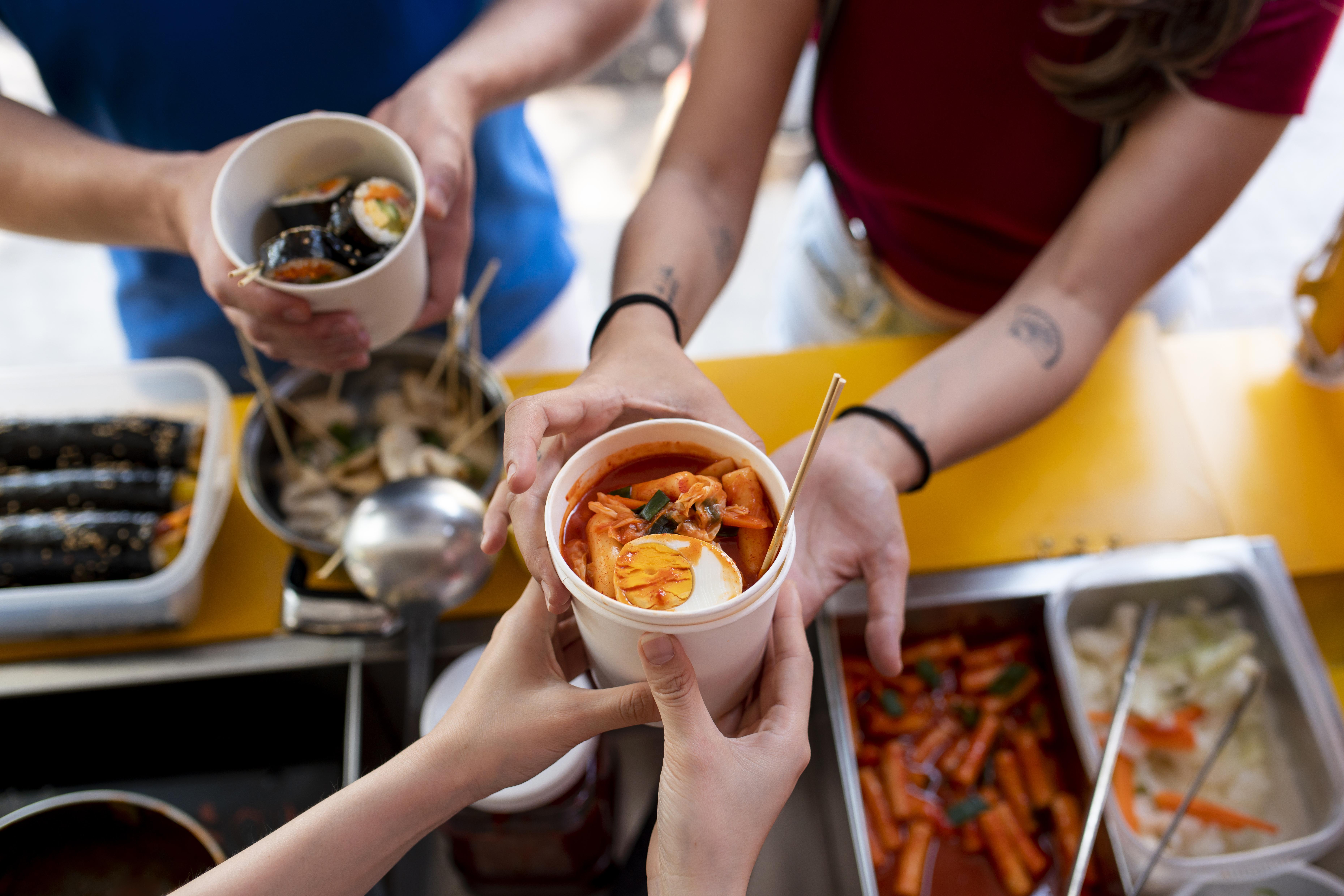 Finally, experience Korea's culinary diversity with a street food tour. Explore local favorites like spicy rice cakes (tteokbokki), deep-fried snacks, and sweet treats for a variety of flavors and textures. Myeongdong and Insadong are popular areas for affordable and delicious Korean street food.
Shopping in Korea
South Korea offers diverse shopping, catering to all, from luxury shoppers to deal hunters, and those interested in cultural items. Whether you love fashion, K-pop, or skincare, Korea has it all.
Shopping Districts
Myeongdong
Myeongdong is a bustling shopping district with a variety of shops for cosmetics, fashion, and accessories, including both international and Korean brands. Enjoy Korean street food while shopping for a complete experience.
Insadong
In the heart of the city, Insadong blends old and new with traditional tea houses and galleries alongside modern cafes and shops. Shop for Korean crafts, art, and antiques, and explore its alleys to experience Korea's rich history and culture.
Dongdaemun

Lastly, Dongdaemun is a shopping paradise that operates almost 24/7, offering fashion enthusiasts a large variety of clothing, accessories, and fabrics. The district hosts a plethora of shopping complexes, including the famous Dongdaemun Design Plaza, a remarkable architectural marvel housing high-end boutiques and exhibition halls.
Souvenirs
Bringing back a piece of Korea is a must, and you'll find various souvenirs to choose from. Traditional options like Hanji products, teas, and Hangwa are popular. K-pop fans can indulge in merchandise like albums and posters. Don't miss out on Korean beauty products known for their innovation and attractive packaging.
Practical Information for Travelers in Korea
For a smooth Korean adventure, understanding the local transportation system is essential. Let us help you navigate the bustling streets and lanes of Korean cities.
Transportation system in Korea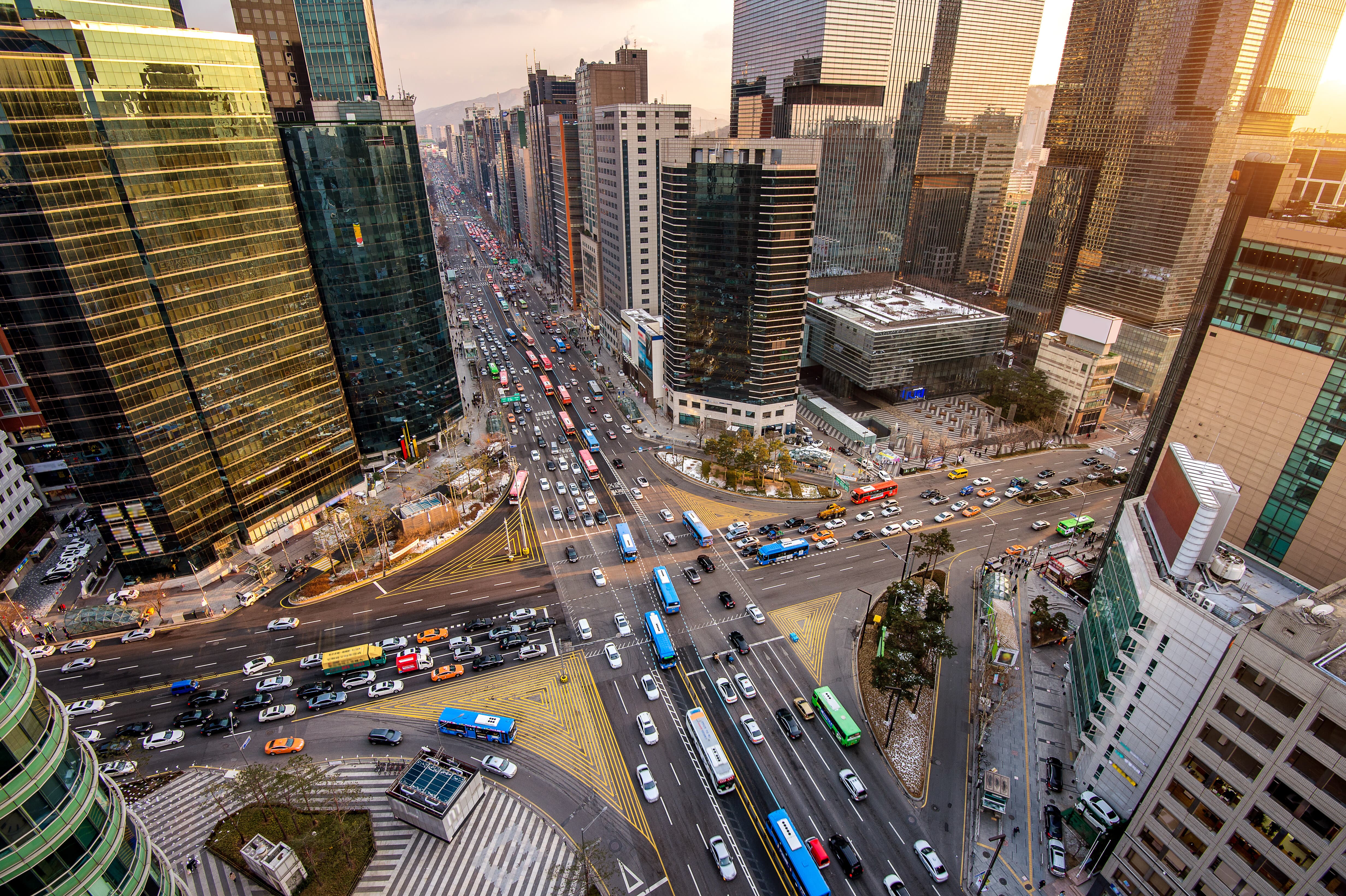 South Korea boasts an efficient, modern, and well-integrated transportation system. Whether in Seoul's city streets or Busan's coastal roads, knowing the key modes - subway, buses, and taxis - will enhance your exploration.
Subway
The subway system, particularly in Seoul, is arguably the backbone of the city's public transportation network. It's remarkably well-organized and offers a clean, safe, and timely service. Key features of this system include:
Multilingual Signage: Most signs and announcements are in Korean, English, Chinese, and Japanese, making it relatively straightforward to navigate for foreigners.

T-Money Card: To streamline your subway travels, get a T-Money card, a rechargeable smart card that you can use to pay for public transportation, including buses and taxis.

Apps: Utilize apps like "Subway Korea" to have real-time updates on train schedules and to plan your routes efficiently.

Accessibility: The subway stations are equipped with elevators and escalators, making them accessible to everyone, including those with mobility issues.
Buses
Buses are an excellent way to explore the city while keeping your budget in check. Here are some insights:
Color-coded Buses: The buses are color-coded based on their routes - blue buses travel on major roads, green buses connect subway stations to neighborhoods, red buses are express buses for long-distance travel, and yellow buses circulate in the downtown area.

Payment: Like the subway, the bus system operates on a T-Money card system, which allows for a seamless transition between different modes of transportation.
Taxis
For door-to-door convenience, taxis are a readily available option throughout South Korea. Consider these tips while opting for taxi services:
Regular and Deluxe Taxis: There are regular taxis and deluxe taxis (known as "Mobeom taxis"), the latter being more comfortable and slightly more expensive.

Late-night Services: While taxis are available 24/7, note that fares increase slightly during the late-night hours (12:00 AM to 4:00 AM).

Kakao Taxi App: To book a taxi from the comfort of your location, use apps like Kakao Taxi, available in English, which also allows you to track your taxi in real-time.
Tips on How to Navigate the Transportation System
Language: While South Korea has made significant strides in catering to international tourists, having a translation app can be beneficial to communicate your destination effectively.

Etiquette: When using public transport, adhere to the local etiquettes such as giving up your seat to elderly people and not speaking loudly.

Maps and Routes: Carry a small map or have a map app downloaded on your phone to assist in navigating through different routes and transport systems.
By understanding the nuances of South Korea's transportation network, you can navigate through the cities like a local, exploring the rich and diverse experiences that the country has to offer seamlessly.
Language
During your travels in Korea, learning basic Korean phrases like "hello" (안녕하세요 - annyeonghaseyo) and "thank you" (감사합니다 - gamsahamnida) can enhance your experience and help you connect with locals. You can also use translation apps like Papago and Google Translate to break language barriers.
We hope this guide prepares you for your Korean adventure, where you can explore the country's rich cultural heritage, modern wonders, and unique cuisine. Engage with locals, create lasting memories, and make the most of your trip, whether you're traveling solo or with others.
Enjoy the breathtaking beauty and diverse experiences Korea has to offer. Safe travels!